I feel like I've been blogging during the mostly hard. So a lot of the posts have had heavy themes, heartache, and authentic challenges. Yesterday we had some really unmistakable moments of joy. Our Joshua had a few really tough days last week and we were all feeling the need to "get away." In the summers our family is so blessed to have two places to get away. We travel to Norton Shores a LOT and live on the grounds of Maranatha Bible and Missionary Conference. You'll see it often on the blog this summer, I'm sure. We also sneak away for weekends at Slayton Lake at "the cottage." Each place brings with it beautiful learning moments, unique experiences, and huge parts of what make the Van Dyk kids, Van Dyks.
This weekend we snuck away for an overnight at "the cottage" with Grandpa and Grandma Van Dyk. We arrived Friday after Steve got out of work and enjoyed pizza (Joshua's favorite) on the pontoon boat and S'mores around the campfire. We knew bedtime could be a challenge (in a new place), but with the bunk room hosting two of his other siblings, Joshua went to bed willingly and slept straight through the night! (AMEN!) (Gallery below, click the image for more photos)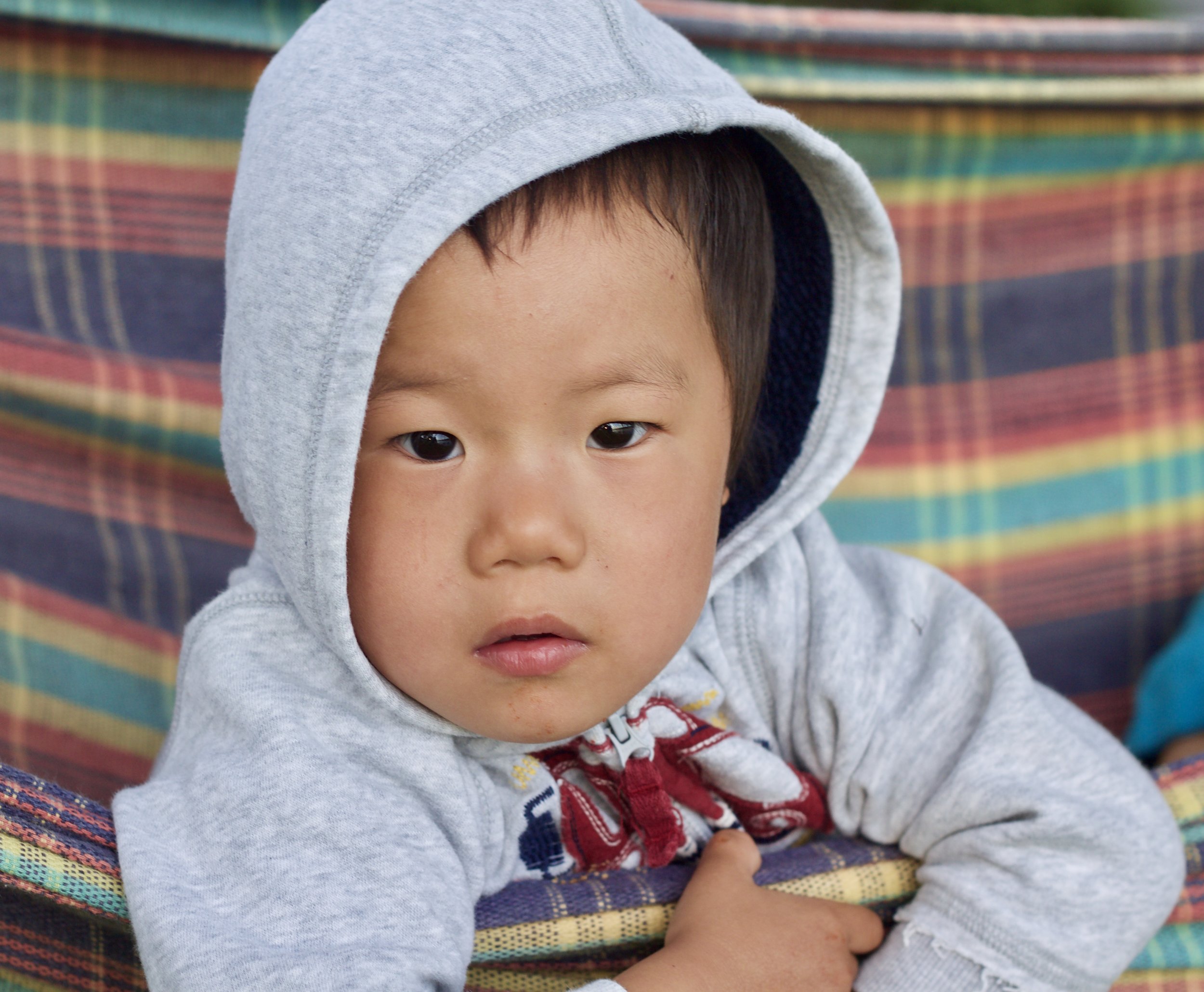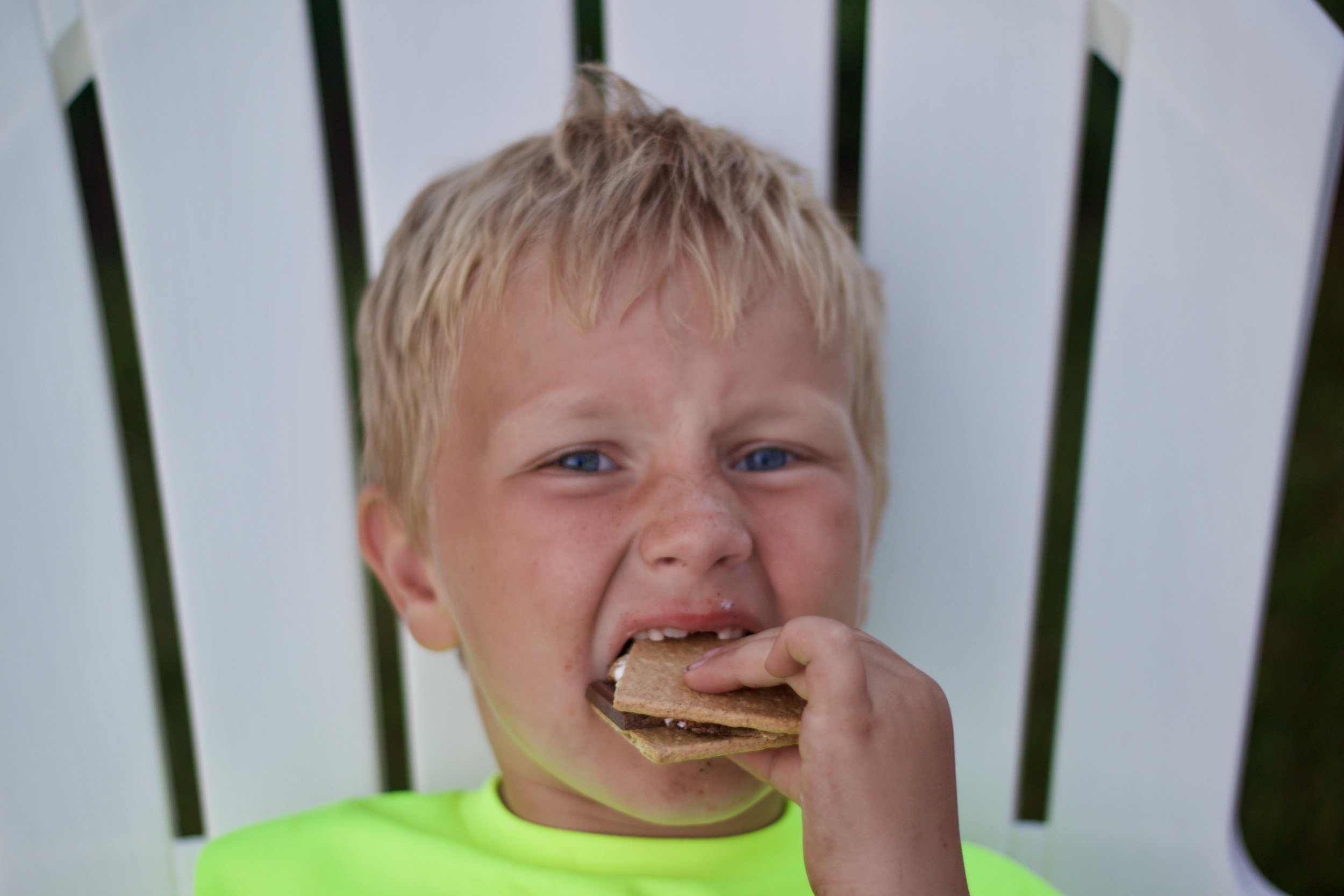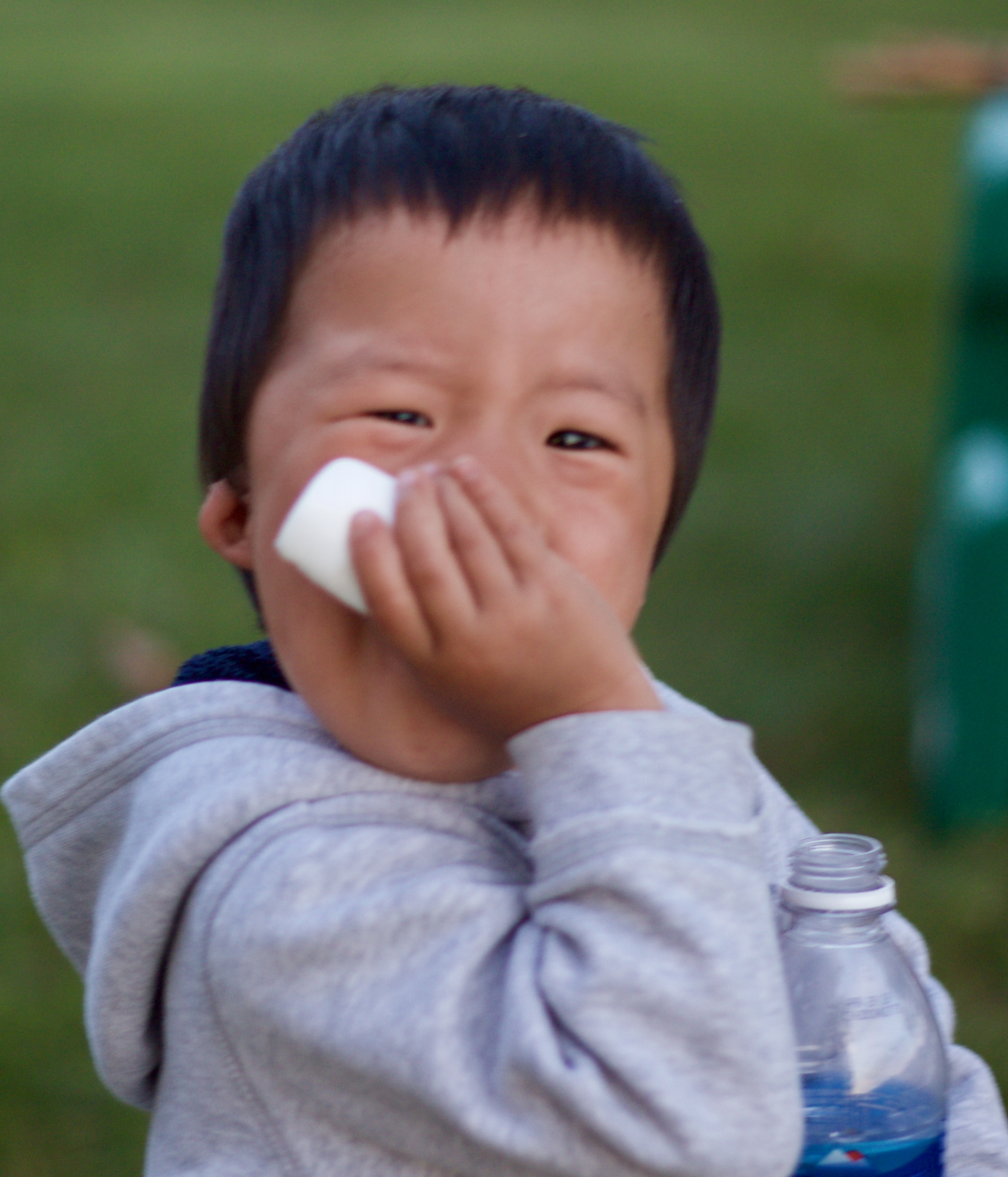 The next morning we woke to agenda of "play." Joshua jumped in with both feet to anything we could throw at him. He was enjoying each moment and each new opportunity. The Mastercraft isn't in the water yet, but the Boston Whaler was, so the kids asked if they could tube behind it. On the first turn out, Grandpa and Steve brought Joshua along to watch. I was making lunches and missed it, but he, apparently, wanted in on the fun. By the time I realized he was on the tube, and could take pictures, he was well into loving.every.second of it.
We implemented a full family nap time for almost 90 minutes after lunch and the kids rested well. Well, except Joshua. He slept for about 55 minutes and woke to come find me. He kept pointing back down to the tube, which he could see from the cottage slider window. "More. More. More..." He kept saying.
After everyone was awake, we ventured back down to the dock and hopped back on the tube for another 30 minute tube ride. I kept asking if Joshua was tired, but he kept saying "no." His antics mirrored his siblings. He'd place "go no hands" or "pretend to sleep" because the boat was so slow ... He'd chatter happily with the kids while riding along ... ((Gallery below, click the image for more photos)
And at that moment, my heart simply burst. I attempted freeze the moment in my mind's eye. Here's this boy, born across the world to someone I admire deeply. Through circumstances far beyond his control, he landed in our home in Zeeland, Michigan. And while he grieves, and adjusts, and I'm sure has many questions he can't yet voice, here he is exuding a joy he can't explain. As soon as those words entered my stream of consciousness, I traveled back to last Summer when we spent a lion's share of time, with the kids, reflecting on what the Christian life can look like ... when lived boldy, in the name of Jesus. It can come with trouble, it can come with hardship, but ... it can also come with a:
Joy unspeakable
Faith unsinkable
Love unstoppable
Anything is possible
...We know we were made for so much more than ordinary lives
It's time for us to more than just survive
We were made to thrive.
I couldn't think of any better way to explain how yesterday felt except through that song's bridge. Through so many hard moments, so many difficult adjustments, doing something so beyond the ordinary, by God's Grace, we were made to do this,
We were made to thrive.